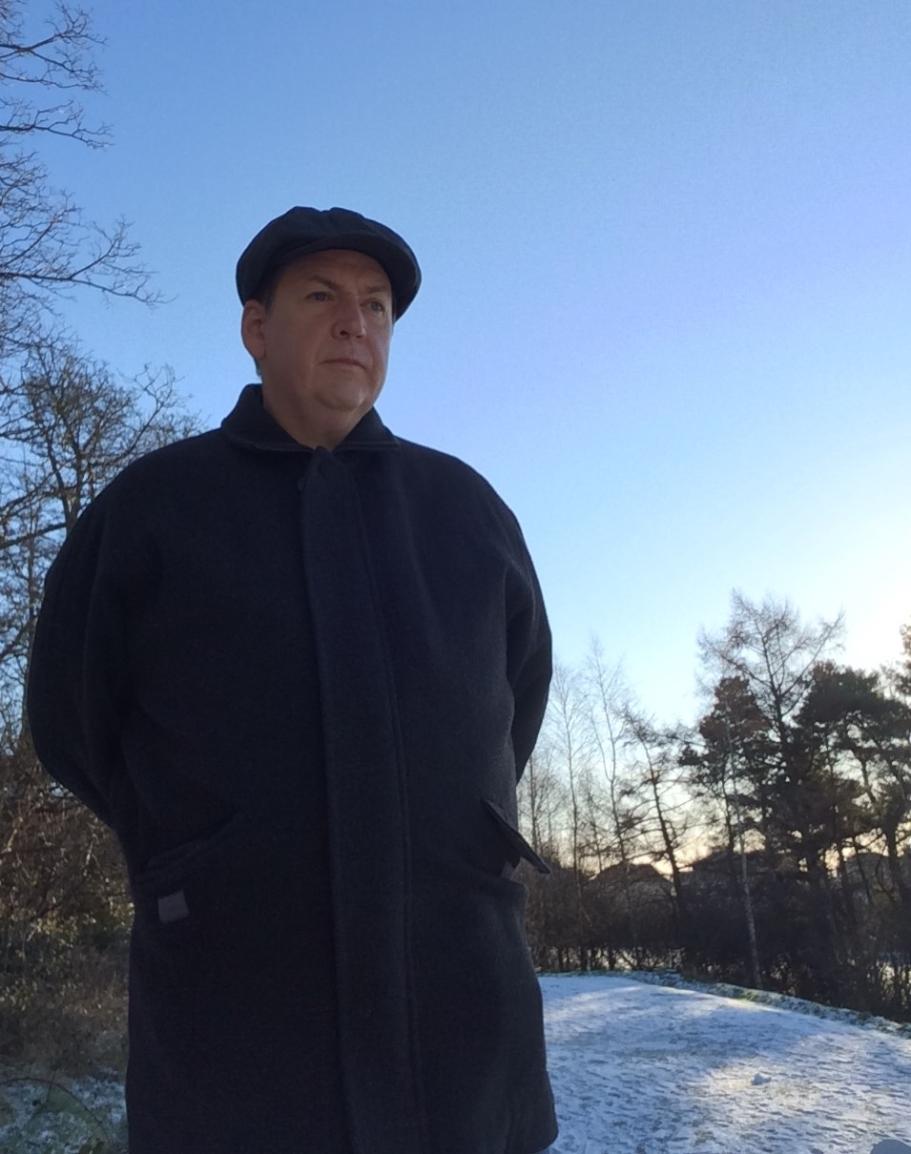 Hello, I'm Tom Brogan. That's me there on the left, pretending I don't know I'm having my photograph taken, later to wish I'd adjusted the pockets on my coat beforehand. I write and act a bit. This is the site where I've crammed all the stuff I've done so anyone who wants to can have a look.
I'm the co-artistic director of
Short Attention Span Theatre
. We produce (or did until 2020 kicked in) nights of short plays in Glasgow and Edinburgh. We produce a monthly
newsletter
, which, I'm happy to admit, is excellent. It contains a wealth of information on writing and theatre, and we also include links to submission opportunities and arts jobs. It is free and if you're at all interested in writing and the arts, particularly in central Scotland, I don't know why you wouldn't want to
sign up
.
I'm the co-host of the podcast
Shoot! The Breeze
. A football nostalgia podcast we look at an old football magazine (Shoot!, Match, Goal etc) with a guest. We've had a range of great guests on so far including
Andy Cameron
,
Sanjeev Kohli
,
Chris Brookmyre
, and
Alan Bissett
. Our fourth season which began in February 2021 features ex-Liverpool striker
David Fairclough
, crime writer
Mark Billingham
, actor and writer Tom Watt, and football historian David Goldblatt amongst others. We also put out a football nostalgia packed
newsletter
to go along with each episode.
This is my
Medium
page, where I've written on a variety of topics including: Television (
It's A Sin
), Film (70s character actor
Steven Keats
,
Harold and Maude
,
Villain
), Theatre (
Al Pacino on Broadway
), Music (
The Ten Best Morrissey Songs to Rival The Smiths
), The Beatles (
A Hard Day's Night
,
John, Paul George, Ringo...and Bert
,
The Beatles in Glasgow 1965
)
This is my
Wakelet
page, where you can find a number of football articles I've written over the years. I've also written a few articles for the smashing football periodical
Nutmeg
.
This is my
Spotlight
page, where you can see my acting credits and watch my showreel.
On this site you can find some more examples of my work. On the
Writing
page you can find some extracts of plays I've written and produced between 2009 and 2018. The
Plays
page and their individual pages on the drop-down menu has more information about each play. The playscript of Bossnappers is
available to buy from Smithscripts
.
I wrote and directed a short film called Dimmock a number of years ago and you can see the trailer and the
short
in full here.
On the
Audio
page you can listen to a number of sketches from The Magic Glue, the Radio Scotland pilot I co-wrote with Fraser Campbell. You can also listen to me performing some poems, written by my late friend Gail Wylie. You can also listen to all ten episodes of the audio sitcom
Small Mercies
I co-wrote with Karen Barclay for the now sadly defunct website Positively Scottish. They're only five minutes each, and as far as I'm concerned are actually pretty good.
Should you want to contact me there is a
Contact
page.
Thanks for stopping by and taking the time to read this.