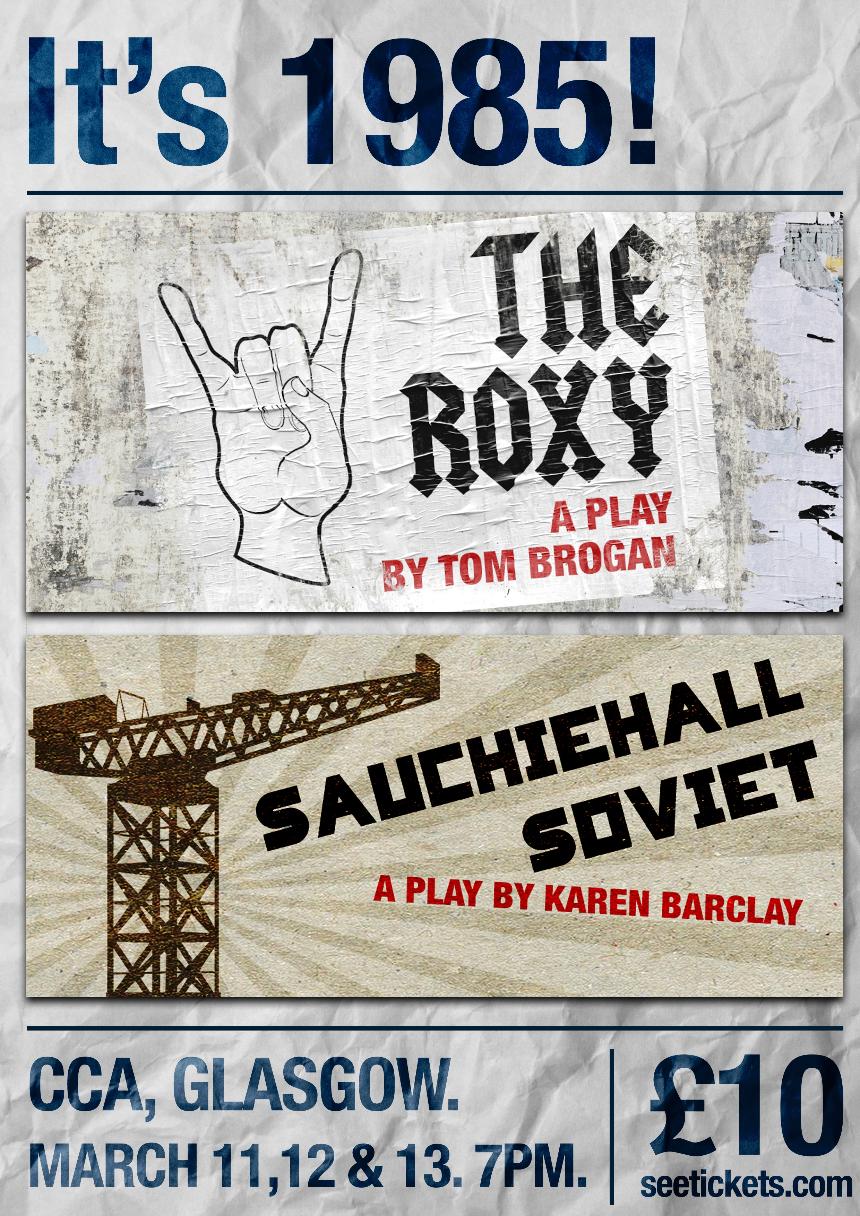 Comedy 70 minutes One act
2 males, 2 females
The Roxy was part of 'It's 1985', a double bill of one act plays set in 1985. It played as part of the Glasgow International Comedy Festival at the CCA, Sauchiehall Street, Glasgow on Friday 11th, Saturday 12th, and Sunday 13th March 2016. The other play was Sauchiehall Soviet written and directed by Karen Barclay.
The Roxy written and directed by Tom Brogan
In the last days of a once great concert hall the staff spend their days avoiding work, watching bands and nursing broken hearts. The cast is comprised of Paul Kozinski, Louise Henderson, Richard Gray and Natalie Clark.
Two scenes and some rehearsal photographs are below.