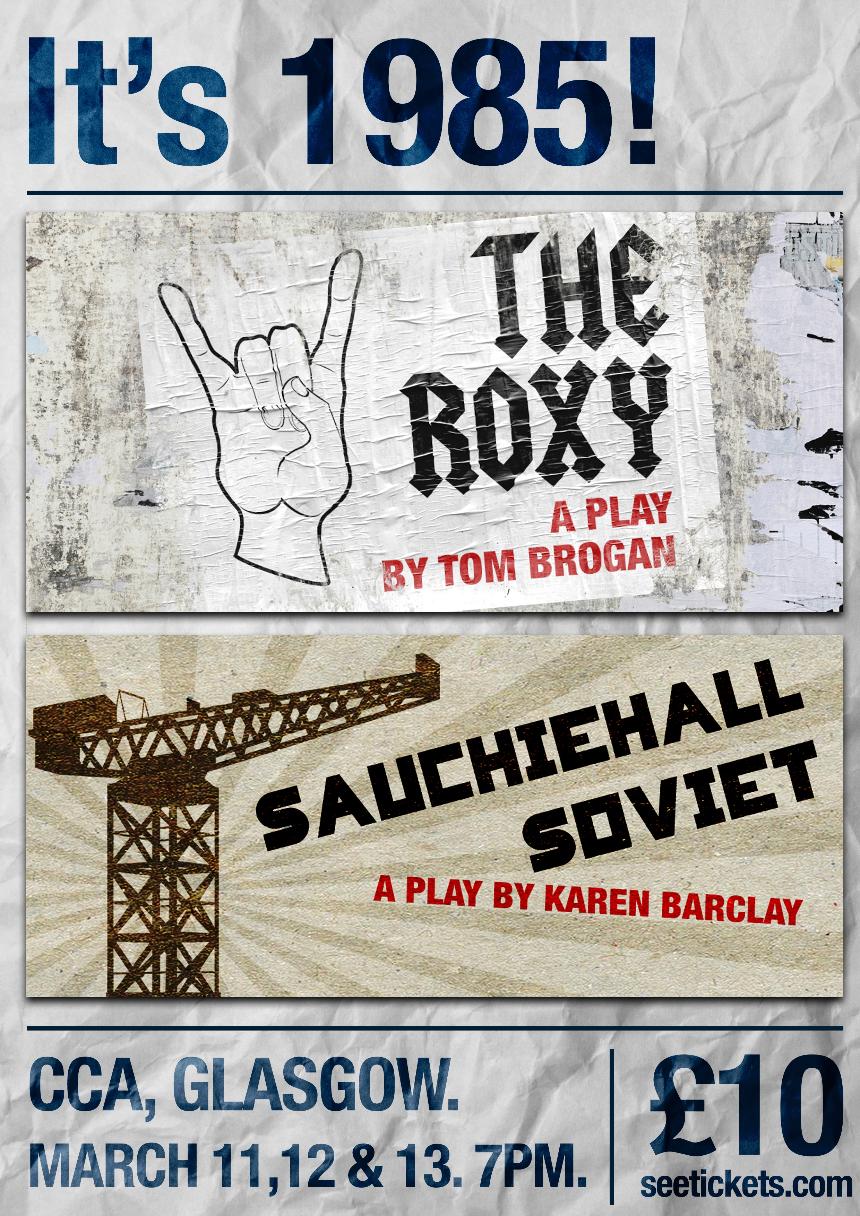 Comedy 70 minutes One act
2 males, 2 females
The Roxy was part of 'It's 1985', a double bill of one act plays set in 1985. It played as part of the Glasgow International Comedy Festival at the CCA, Sauchiehall Street, Glasgow on Friday 11th, Saturday 12th, and Sunday 13th March 2016. The other play was Sauchiehall Soviet written and directed by Karen Barclay.
The Roxy written and directed by Tom Brogan
In the last days of a once great concert hall the staff spend their days avoiding work, watching bands and nursing broken hearts. The cast is comprised of Paul Kozinski, Louise Henderson, Richard Gray and Natalie Clark.
Paul Kozinski appeared in 'Good Times Never Seemed So Good' and 'Emily Entwistle' at the 2013 GICF. He has also worked with companies such as Hopscotch and Rapture Theatre. Louise Henderson made her acting debut in last year's GICF play 'Bossnappers'. Natalie Clark has worked with Rapture Theatre among many others and is in the forthcoming feature film 'Journey Bound'. Richard Gray wrote and starred in the award winning short film 'Peanut'. He is also a regular writer of pantomimes.
Two scenes and some rehearsal photographs are below.