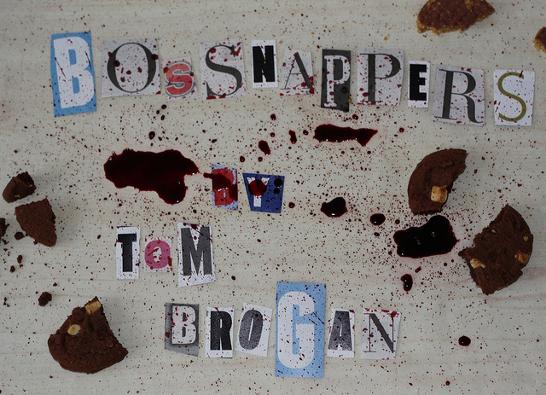 Bossnappers
Comedy, 125 minutes, two acts
Five females, one male
Bossnappers is a full-length play for the 2015 Glasgow International Comedy Festival. It played at the CCA, Sauchiehall Street, Glasgow on Sunday 22nd, Monday 23rd & Tuesday 24th March with the following cast:
Les John Winchester
Rose Janis Marshall-Reilly
Meg Jamie Lee McPherson
Gwen Louise Henderson
Helen Nicola Clark
Alice Ros McCue
It was directed by Jamie Lee McPherson
When the workforce of Donachie's Biscuit Factory in Clarkston discover secret plans to make them redundant they take drastic measures to change their boss's mind.
A clip from the show is below. There is a review from West End Dreamer. The first scene is available to download as a Word document on the Writing page. There are rehearsal photographs taken by me at the bottom of the page.